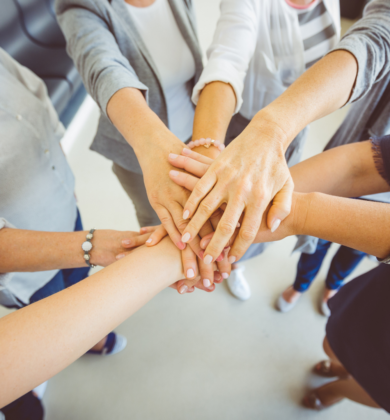 Here at Awaken, we envision God's Kingdom reality where our lived experience in the church reflects the biblical foundations of mutuality as women and men lead together, according to gifts and calling. We pursue this vision as we work together to empower, engage, and equip women in ministry and leadership. 
Some of the ways we do this is through…
Networking, Training, Affirming, and Inspiring through regional gatherings and virtual events

One on One Mentoring

Cohorts—Groups focused on specific goals

Collaboration with Denominational Leaders about how to support women clergy

Our Resource Hub for all things related to women in ministry

Advocacy
Awaken is more than just an organization, it's a network of women and men committed to mutuality as Paul outlines in his letter to the Galatians. Because of this conviction of faith, we work together to encourage women to discover and use their God-given gifts in mutual ministry within the body of Christ.
"There is no longer Jew or Greek, there is no longer slave or free, there is no longer male and female; for all of you are one in Christ Jesus."

Galatian 3:28, NRSV
Awaken's Team
Awaken is led by the Leadership Team and Regional Partners. The Leadership Team is made up of members who give leadership to the network-wide vision and mission. Regional Partners extend hospitality to new women joining a regional conference.